This post is to clarify the video Preserving the Petrodollar Is Leading to World War 3
First of all, I simply reposted the video. I didn't make it myself. Secondly, this short video is not the final word on a complex issue. However, I posted it because we need to realize that the US is not this "we-are-
God
's-nation-that-can-do-no-wrong" – once we begin to see the Federal Reserve for what it is – a for-profit private company in charge of a massive Ponzi scheme – and once we can see that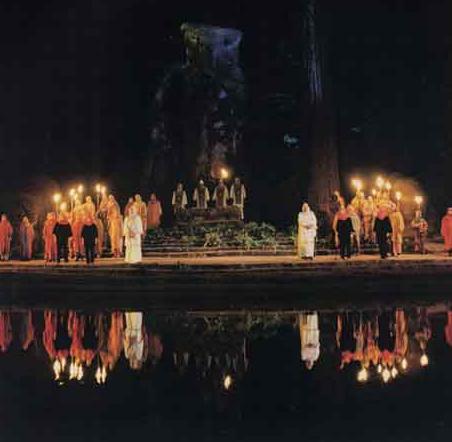 many of our leaders and world leaders get together every year for a "creamation of care" ceremony where they sacrifice (in effigy) to a 40 ft stone owl (representing perhaps Molech, but definitely satanic in nature) – and once we see that 9/11 was not what the official-governmental position is (what brought down tower 7? –
watch the video I posted on Architects and Engineers 9/11 Truth
) – once we see these things and many more, then we begin to realize that America is not some bastion of freedom keeping the world a safe place to play in, then many things begin to make sense.   
Some readers have suggested that we need to put away our tin foil hats. I am interested in truth, the truth. The Bible gives me the all important context and framework. However, there are things that may not be
SPECIFICALLY
predicted in the Bible yet clearly fall into the bigger picture. I invite you to read my article:
Freemasons, the Third Temple, and Antichrist
. We can't pretend that a secret society has not been working on the reconstruction of the Temple in Jerusalem. Well, we could, but we shouldn't. When you see how they are ready, anticipating and preparing for the coming of the Anti-Christ then I would argue we ought to take notice. When you notice that our children's cartoons are infested with NWO imagery 
http://www.douglashamp.com/the-new-world-order-message-hidden-in-childrens-cartoons/
  then you begin to see that
Satan
, our sworn enemy has been very busy and he just might have pulled the wool over our eyes. However, once we begin to see his devices, we can start making better decisions about what we watch, what we buy…and HOW WE PRAY. When we see just how nefarious he really is and how the culture of our every day lives is inundated with his lies, then we can be-ware of our adversary who goes about as a roaring lion seeking whom he may devour (1 Pet 5:8).
Understanding America's role with the Petrodollar, Federal Reserve, Bohemian Grove, etc, should help us to better understand the gravity of the situation that we are in and the lateness of the hour. We need to wake up and take notice of what is happening and then seek the Lord as to what we should do about it.